I had one of those nights over the weekend.
You know the one.You roll up unsuspecting, intentional with your intent to just be there, for a square hour or two, to nod and smile and be polite, and then secret away again, before the night gets big and loud and late.
My intentional intent slipped after an hour.
The company was grand. The stars were sparkling. The liquid was warm. Another hour rolled out with the tide. Still, we remained.
The smiles were broader now.
My past unending months of sticking-to-the-regime were knocking on my conscious; months full of organic sprouts and wholesome smoothies and probiotics and raw leafy greens.
We're meant to be dog-gone stick-to-the-plan healthy, remember? Time to go home sweet pea.
Yes, I thought. Time to go. But, something primal whispered in my ear…
just one dance before we leave.
And so I danced, alongside exuberant friends, sashaying and simpering, jumping and twirling, grooving and giggling. The music and the freedom and the letting-it-roll trilled through my body like a wave of ecstatic. Pure, unadulterated ecstasy. On fire with life. Enlivened with movement. Emboldened with sound.
It felt so good.
And so we danced another. And we laughed some more. And we made plans to travel. And we had one more. And we danced again.
The next morning, eyes blinking in untempered light, I made myself an extra-shot-of-goodness smoothie. And I breathed with a smile.
I needed that.
I needed to let my hair down. I needed to laugh and plunge with giddy joy. I needed to get a bit undone and a lot unruly. I needed to connect with friends with no agenda. I needed to lay down the regime for an hour or two.
My body sent me a visceral reminder.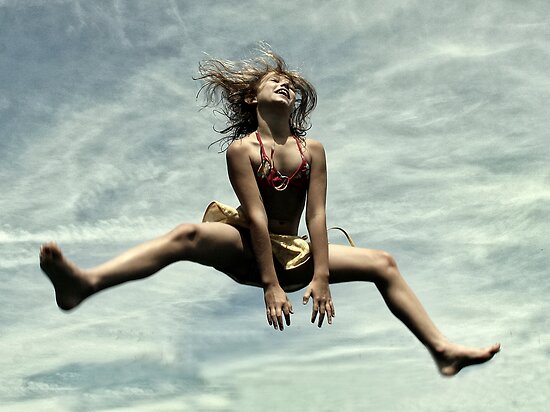 Joy is part of the recipe.
Sometimes we need to throw the lid off the bottle. Sometimes we need to honour irreverence.
Sometimes we need, more than anything, to let our feet dance.
Tamara specialises in personalised therapy to help move you into a place where you can get-to discovering and following your dreams. Contact her (below) to get the conversation started, and she'll welcome you to a free 15 minute session. Just you,Tamara, and Skype.